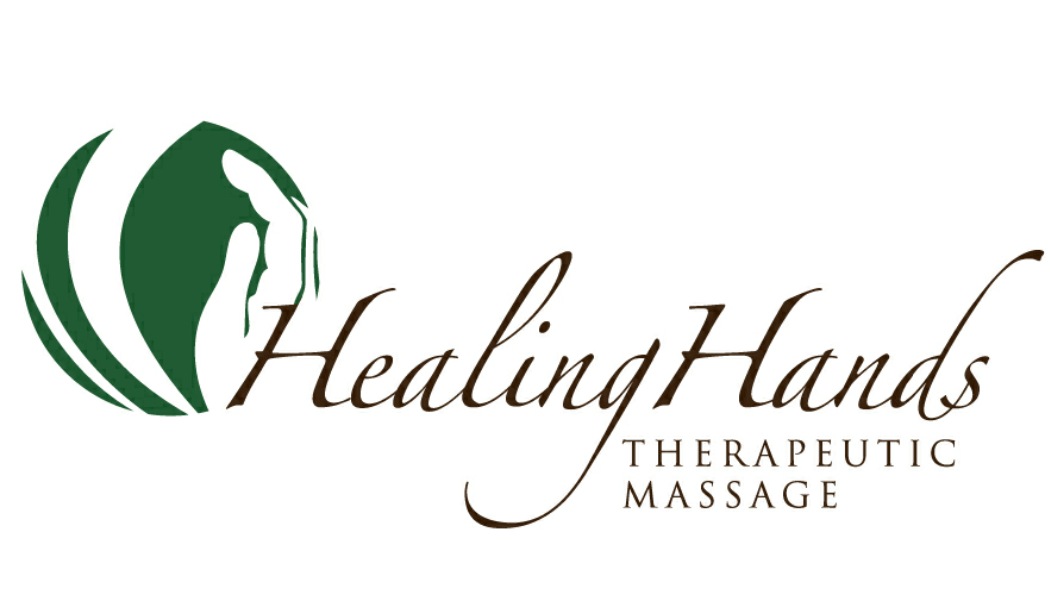 See What Satisfied Clients Have to Say
---
With my first pregnancy, I suffered from a great deal of back, neck and pelvic pain that prevented me from getting the sleep I needed as well as inhibited my ability to sit in a chair at work every day. So, with my second pregnancy, I made the decision to try my best to prevent the pain as much as possible through massage therapy and exercise. I sought out a massage therapist that I could see consistently over the next 9 months to address the changing needs of my pregnant body and found Andrea. From the first session I noticed a drastic difference in my energy levels, ability to sleep and experienced a great deal of relief where my aches and pains were concentrated. As I progressed in my pregnancy, I began increasing the frequency of my sessions with her to match the increasing tole the pregnancy was taking on my body, and in turn it prevented me from experiencing pain like I did in my first pregnancy. In fact, I felt so great during the last trimester I would often forget I was carrying a 9 pound baby! Because of Andrea's intuitive, caring and extremely skilled technique I had a wonderful pregnancy and fast, natural birth. I believe that her work had a lot to do with that so I have become an evangelist for her services to any and all pregnant (and not pregnant) women that I meet.
Adrian G.
Minneapolis, MN
---
I've had lots of massages, it's important with disc degeneration to get therapeutic massage – the one I got from you was both therapeutic AND felt great. Thank you! While I enjoy a spa atmosphere, it was fun to get a massage in the middle of a party. Between the jewelry, the food, the manicure/pedicures, and massage – it was a fun night. I was lucky to reserve a massage hour ahead of time, and I absolutely will do it again.
Kathy
Victoria, MN
---
I recently had a massage from Andrea at our annual neighborhood "spa party." Every year one of the women in our neighborhood hosts this event. She arranges for a couple of massage therapists and nail technicians to come into her home with their services. The ladies in our neighborhood then flock to her house for some wine, appetizers and a little pampering. This is the second year in a row I've received a massage from Andrea, and it was FABULOUS - both relaxing and therapeutic! She is wonderful! Every year when I leave the spa party, I vow that I am going to get massages more often, but it never seems to happen (kids, family, schedules.) That's why the idea of the spa party is so perfect for busy mom's like me. The date and time are already set. I just walk a few houses down the block and enjoy!
---
Story of how massage has changed my life: I have always been a person on the go, with multiple things going on at once. I am quite the multi-tasker. I hardly ever have free time. When I do have free time, it's hardly ever relaxing. However, I know that we all need to relax even when life is so busy. Finding a time to relax is essential to health. Massage is relaxing to me. Thus, I find the time in my busy life to receive massages. I do it to relax, for my health, and because it's life-essential.
Uyen
Minneapolis, MN
---
Andrea is ah-mazing! She asks all the right questions to key in on what areas need to be addressed. She is super professional and friendly and man does she know what she\'s doing! I have never felt so good after a massage, and appreciate her her focus on massage for general wellness and not just relaxation alone. I would recommend Andrea to everybody- friends, family, anybody who wants to feel better or address any body issues...
Lindsay C
Minneapolis, MN
---
My body has been treated like a rag doll for decades! From snowboarding and skiing injuries, to having a sales job which requires either long hours in front of a computer or in a car…my back and musculature is a mess! Andrea truly has MAGICAL HANDS! For 2 years I counted on her healing touch and very precise understanding of how different muscles could be targeted to fix very specific types of injuries! I would recommend her services to any of my friends or family, and HAVE! I can say I truly miss her skills now that she lives in MN, and hope she will come visit Colorado again someday! HIGHLEY RECOMMEND you let her work on your body!
Sincerely,
Cory T.
Denver, CO
---
As a guitarist who has been performing regularly for many years, the overuse of my arms and hands started to become an issue recently. Pain and numbness are very scary things when you are a professional musician. I had a consultation meeting with Andrea and after describing my symptoms to her she took immediate action. Not only was she able to address my issues with focused therapeutic massaging, but she also provided me with information and recommendations on how to take care of my arms and hands in between sessions. Her dedication to individual patients was apparent. Within weeks my symptoms were subsiding and I was able to practice and perform without worry.
Sincerely,
Eric M.
Denver, CO
---
I work full time as a hairstylist so I am on my feet all day long. I started having some pain in my arms, shoulders and back and was also starting to feel pretty exhausted at the end of my work day. When I first went to Andrea I was very impressed with the amount of talking we did before the massage. She asked where my pains were, how intense they were, if they seemed to worsen/better through different times of the day... etc. When she started working on me she was gentle then got more firm, I was never uncomfortable and I felt like she was really concentrating on my issues and not just giving me a massage. I was amazed at how quickly she was able to help me, during the massage and after. She gave me a few stretches to work on for my legs and arms to loosen them before my workday and after. It has been 2 years since I started seeing Andrea and I am pain free. In fact I am now able to get the occasional massage just to relax. I was worried I wouldn't last in my profession because of so much pain in just 5 years of work, but Andrea really helped me. I recommend Andrea to everyone, she is a very gifted massage therapist.
Terra H.
Iowa City, IA
---
From the first treatment I received from Andrea Linnes-Bagley, to my latest one, I am and have been, struck by her professionalism. She knew the right questions to ask to get to the root of my problems and then started making a plan to help me out. I struggle with sleep apnea and Andrea has been working with me to try and revitalize me. I am very grateful for the amount of energy that Andrea has put into my therapy. It's nice to have someone as knowledgeable as her help me along, one step at a time.
Peter H.
Iowa City, IA
---
Andrea was my devoted massage therapist for nearly 3 years before she moved back to MN in Summer 2010. I received regular 90-minute massages from her, either weekly or every other week. At the time, I was a NICU nurse that worked straight nights...in other words I had a VERY stressful career and I have no doubt that my massages from Andrea were instrumental in getting me through that incredibly challenging lifestyle to help me be my best not only at work but also in my relationships. I prefer a deeper style massage, and Andrea has such a unique, methodical style that not only met my demanding needs without being obtrusive, but I would often fall asleep on her table during my massage. I referred everybody I knew to her, and several people then became regular clients of hers: my boyfriend, his mom and several of my friends. All agreed she was the best around. She also helped me through a difficult knee injury and subsequent surgery, showing her flexibility and committment to her clients. She is a super-star and is missed dearly here in Denver.
Erin L.
---
Andrea brought Healing Hands to our state convention, and was a welcome addition for our members.
Anne Johnson, State President, Minnesota Women of Today
Minneapolis, MN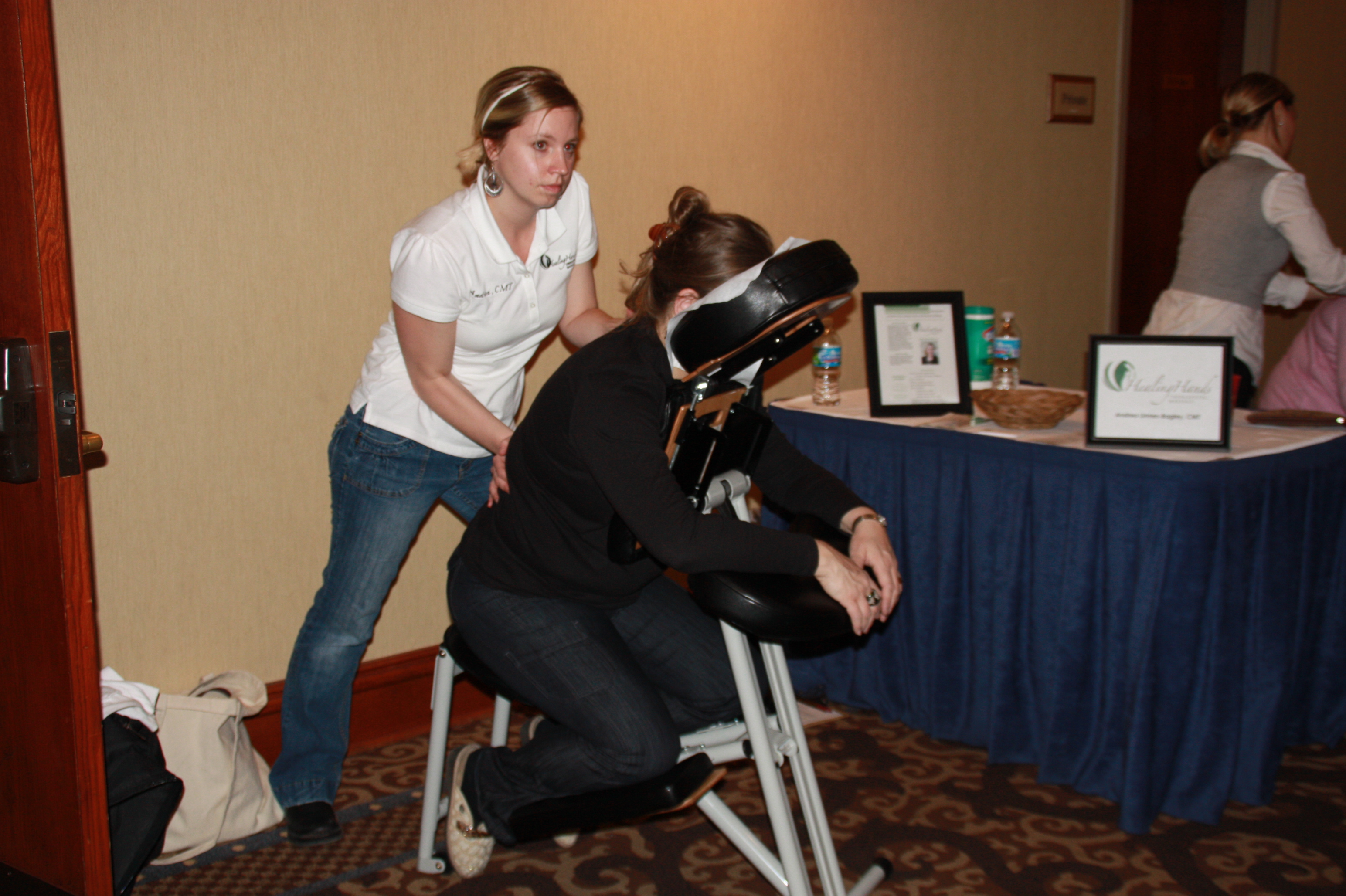 ---
With basketball starting and and working hard to keep my spot, the worst thing that could happen to anyone in sports was a broken ankle [December 2009]. This put me out of basketball for the rest of the year. Being the track captain and and not knowing if I could even do track, it was frustrating having doctors tell me what to do, and none of it truly helped me get back to the track. I wanted to join the Army after high school, but was told that my ankle wouldn't let me join. On March 24th, I went to see Andrea and had a massage and told her that I broke my ankle and it hasn't been the same. She did a deep tissue massage on the right ankle. The next few days my ankle was feeling better and I could walk without any pain.
Blaine S.
Cambridge, MN
---
I have had many massages in the past, but my massage with Andrea was the first time I fell asleep during a massage. It was so relaxing. She has a calmness about her and a rhythm. She is able to find the sore spots and apply the right amount of pressure. I highly recommend her.
Sheila
MN
---
Andrea is absolutely a treat! She is everything that I want in a massage therapist. I can and do highly recommend Andrea. If your massage therapist rubbed you the wrong way...try Andrea! :)
Mary Chris
MN
---
Andrea's positive upbeat attitude along with her deep concern for her clients is the added bonus to a wonderful massage. I have enjoyed working with Andrea. Friends and clients I refer to her have been thrilled with their massage.
Kim
MN
---
Andrea is a great massage therapist. I like deep tissue work which she does extremely well. She really cares about her clients and will go the extra mile to get the job done. Her rates are incredible too. You must check her out!
Deirdre
MN
---
Wow! I wish I could see Andrea at the end of every day. I have been to other massage therapists, but Andrea is far and above, one of the best!
Jorgy
MN
---
I have regular massages with Andrea and she is fabulous at her craft. I would highly recommend using her. I have chronic back pain and every time I leave my session with Andrea, I feel better and I am in less pain. I have been to many massage therapists throughout my years of pain, and Andrea is different because she listens to me and is in tune to what my body needs that day! She is truly one of a kind.
Jenna
MN
---
Andrea gave us terrific service at the office during tax season. Our staff really enjoyed the benefits of her coming in and providing chair massages. She has also provided much needed deep tissue massage. My chiropractor can tell when I have visited her as I am more responsive to his treatments.
Pam
MN
---
Being a massage therapist myself, I have become quite picky about getting massage from other therapists. Andrea's work is wonderful, she's very knowledgeable and I highly recommend her. I felt so good following my session and look forward to getting another massage from her very soon!
Amanda
MN